All About the Great Alabama 650
650 Miles of Paddling in 10 Days: September 30 - October 10, 2023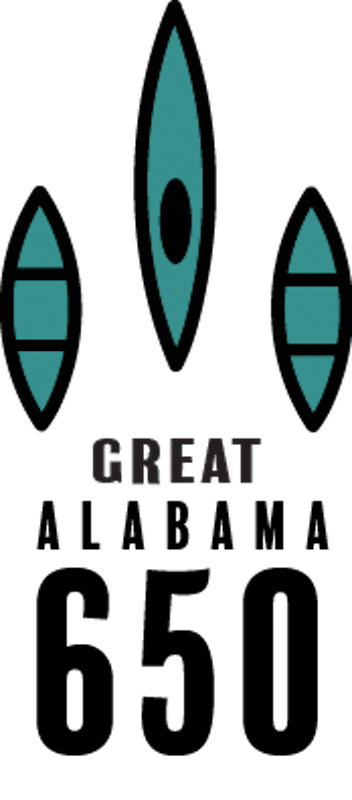 The Biggest Canoe, Paddle Board, & Kayak Race in the U.S.
Test your strength, endurance, and mental fortitude in the longest and toughest paddle race in the country. This epic adventure takes racers along the core section of the Alabama Scenic River Trail—at 650 miles, it's the longest river trail in a single state. From rushing whitewater to the ambling river delta, the race will challenge even the most experienced paddler. It's sure to be a one-of-a-kind experience that you won't soon forget!
Race Overview
Each autumn, racers have 10 days to complete the original 650-mile core section of the ASRT, which stretches from Weiss Lake in the Northeast corner of Alabama down to Fort Morgan in Mobile Bay. Whether by canoe, kayak, or paddle board, the racers' skills will be put to the ultimate test along Alabama's most diverse, beautiful, and challenging waterways. This event is as much a race against each individual's strength of will as it is a race against other boaters.
Prize purses of $2,000 each are awarded across three categories: Male Solo, Female Solo, and Two-Person Tandem. Since the inaugural race of 2019, our athletes have earned worldwide recognition for their strength, endurance, and skill.
Past Winners of the Great Alabama 650
Here they are—the champions of the Great Alabama 650 and some of the toughest paddlers in the world!
Two-Person Tandem Team Winners